Books, books, books, so many books, so little time… I have decided to set a challenge of 60 books for 2016, and aside from the readalong with the Middle Grade Bookclub (details here) here is my top 10 books I want to read in 2016!
The Goldfinch by Donna Tartt
My friends gave it to me for my birthday and I still haven't gotten around it… I can't wait!
The One by Kiera Cass and the rest of The Selection series
The 100: Day 21 by Kass Morgan (as well as Homecoming, but I'll count them as one since they are part of the same series!)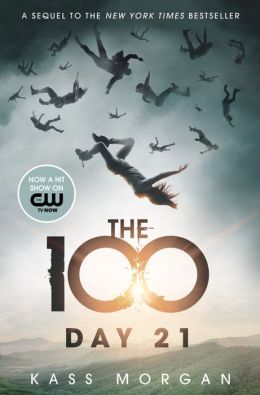 Dorothy must die by Danielle Paige
I just bought it today, and it simply looks amazing!
Secrets in Phoenix and How I found you by Gabriella Lepore
I got them earlier this month and they both look amazing (and it shall count as one entry since they are from the same author!)
Glass Sword and Cruel Crown by Victoria Aveyard
I pre-ordered them on Bookdepository, and I can't wait for them to be released!
The Outlander series by Diana Gabaldon
I started watching the TV show during Christmas break and it's so good I need to read the books!!
The Wrath and the Dawn by Renee Ahdieh
I still need to get my hands on this one but I REALLY want to read it!
Stitching Snow by RC Lewis
I would like to work on fairy tale retellings for my Master's Degree, so obviously, this one is on my TBR. I still need to get my hands on it though!
And finally…
The Mortal Instruments series by Cassandra Clare.
(Yes, shame on me, I haven't read them yet…)
I hope I will get to read all those in 2016, and many more! Do you have a list of books you ABSOLUTELY want to read? Have you read any of those, and what did you think of them?