Teaser Tuesday is a weekly bookish meme is hosted by MizB of A Daily Rhythm.
1. Grab your current read
2. Open to a random page
3. Share two (2) "teaser" sentences from somewhere on that page. BE CAREFUL NOT TO INCLUDE SPOILERS! (make sure that what you share doesn't give too much away! You don't want to ruin the book for others!)
4. Share the title & author, too, so that other TT participants can add the book to their TBR Lists if they like your teasers!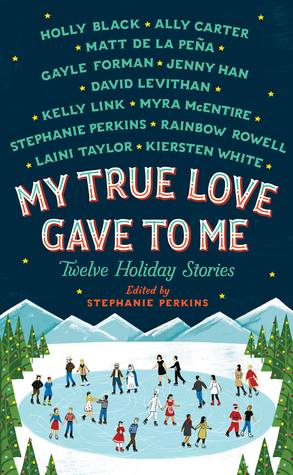 I am currently reading My true love gave to me, a collection of winter/holiday short stories edited by Stephanie Perkins, and I have decided to share a teaser from the first story of the book, which is called Midnights and was written by Rainbow Rowell.
"Mags glanced around the room until she found Noel again – standing on the couch. He was already looking at her."
I'm about half-way through the book, and Midnights is definitely one of my favourite short stories! This is a teaser from p.11.
If you're into short stories and winter/holiday cute stories then this is definitely the thing for you!