It's been a while since I wanted to put a recommendation feature on my blog, and if I really want to do this properly, I have to post it on a regular basis… And this is how the Sunday Recommendations was born (just five minutes ago, in my head…)!
For this first feature I have chosen to talk about French book and make you all discover some great books from my own country!
If you are looking for a beautiful historical fiction…
I recommend Rose, by Tatiana de Rosnay (English title: The House I Loved)
Tatiana de Rosnay is a French author who also wrote in English. I read several books she wrote and really liked them! She is the author of Sarah's Key, you may have heard of that one.
Book blurb: The story takes place in Paris, during the 19th Century, while the Baron Haussman is destroying huge parts of the city to build new houses, and recreate the city entirely. Rose is a widow, who lives in a small appartment bound to be destroyed. But, even if she has been offered money, she doesn't want to leave, because she can't picture her life anywhere else.
This book is definitely a five star for me, it was really beautiful!
I would also recommend A Very Long Engagement by Sebastien Japrisot!
Book blurb: The story takes place righ after WWI, and follows Mathilde, who has been told in January 1917 that her fiancé was killed "in the line of dury". But something seems off and she decides to look for the truth. What she discovers is worse than you could imagine. It's schoking and awful. But yet, there is no proof that things turned out they way they should have, and Mathilde doesn't want to lose hope, so she carries on with her journey and unveils bits of the story, little by little. She still believes him to be alive.
Honestly, this story was a roller-coaster of hope and emotions! I absolutely loved it! Another 5 stars!
If you are looking for a classic…
Then I would definitely recommend something by Emile Zola!
He is one of my favourite authors, even if it usually surprises people since he is not very popular. It's true that you have to bear with very long descriptions in his novels, but I find them so very interesting! Through those books I learnt a lot about life in France during the 19th century.
I would recommend The Ladies Paradise or The Kill. Among the ones I have read, they are my favourite. Through those, you can travel through a world of pretty dresses, and rich families. And The Ladies Paradise has a happy ending, which is not the case in most of Zola's novels!
If you're looking for some YA…
Then I would definitely recommend My brother, Simple by Marie-Aude Murail!
She is a French author who wrote a lot of funny and/or moving YA novels. I read most of them, but this one left the deepest feeling on me. It was really moving and emotinal, and also really beautiful!
Book blurb: It's the story of two brothers, Kleber, who is 17 and a senior in high school, and his brother Barnaby, or as people call him, Simple. Simple is 22 years old, but has the mental age of a three-year-old. Kleber has to take care of his brother, since their father won't take him seriously, and to change their situation, he decides they should move in with other students.
It was a really beautiful and moving story, and I really recommend it if you are looking for a short read that will make you think!
I also recommend the Tara Duncan series!
They're a series of fiction/fantasy reads. Really quick reads, and really funny! You can check my review of the first book here!
If you are looking for non fiction…
Then I would definitely recommend Les Années by Annie Ernaux!
It's the original autobiography of a feminist who grew up just after WWII. You can check out my review here!
I would also recommend the Notebook of a Returrn to the Native Land which was written by Aimé Césaire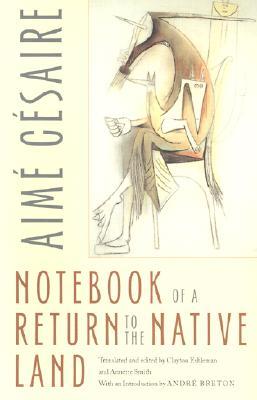 Goodreads blurb (because it's hard to give a good summary of it…):
"Aime Cesaire's masterpiece, Notebook of a Return to the Native Land, is a work of immense cultural significance and beauty. The long poem was the beginning of Cesaire's quest for negritude, and it became an anthem of Blacks around the world. With its emphasis on unusual juxtapositions of object and metaphor, manipulation of language into puns and neologisms, and rhythm, Cesaire considered his style a "beneficial madness" that could "break into the forbidden" and reach the powerful and overlooked aspects of black culture."
That's all for today, I will be be back next week with another series of recommendations! Have a nice Sunday!