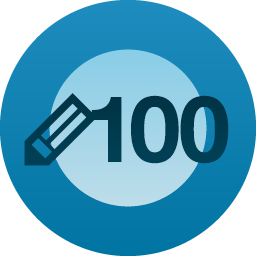 Hi guys! I reached 100 posts on Saturday, and I can hardly believe I came this far! Thank you all for sticking up and for following me, it really means a lot!
I'm trying little by little to improve the way my blog looks and the way it's organised, so if you have any advice, it is very welcome!
I also reached 120 followers, so thanks again.
And I have posted everyday for 6 weeks in a row, I'm quite proud of that accomplishment!
That's all I wanted to say for today but I have a bunch of articles ready for this week, so don't worry, I'll be back!