Hi guys! I hope you're all having a lovely Sunday! As promised, this is part 2 of my historical fiction recommendations.
I decided to include seven books each time, so here is my set for this week! Next Sunday I will talk about another theme. If you have any theme you want to see featured in my recommendations, feel free to ask!
Here is my list for this week:
The House I loved by Tatiana de Rosnay
I already mentioned this book in my first recommendation post (here) but since it also fits this category, I'm saying it again: this book is amazing and beautiful, and you should probably read it if you haven't yet!
Book blurb: The story takes place in Paris, during the 19th Century, while the Baron Haussman is destroying huge parts of the city to build new houses, and recreate the city entirely. Rose is a widow, who lives in a small appartment bound to be destroyed. But, even if she has been offered money, she doesn't want to leave, because she can't picture her life anywhere else.
To Kill a Mockingbird by  Harper Lee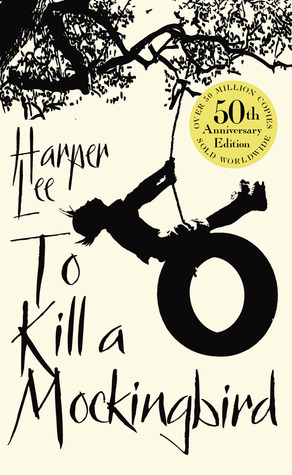 You have most likely heard of that one, and probably read it too. If you haven't I strongly recommend it.
Book blurb: First published in 1960, To Kill a Mockingbird takes place during the 1930s in the US, and follows the story of Scout Finch, as her father – a lawyer – has decided to defend a Black man unfairly accused of raping a White girl.
The Book Thief by Markus Zusak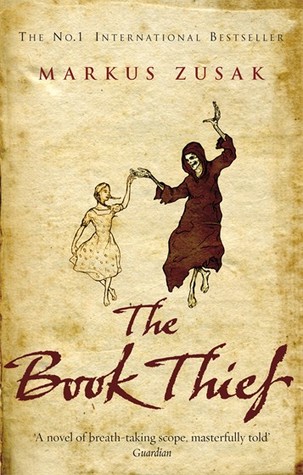 If you haven't heard of this book, where on earth do you live? And if you haven't read it yet, then you should definitely do so, even if it will probably break your heart…
Book blurb: The story takes place during WWII and follows Liesel, who has been left behind by her mother in a family she doesn't know, in a town she doesn't know. Soon she meets the next door boy Rudy, and they become friends. She also discovers she has a passion for reading, and so much more…
You can check out my review here!
The Guernsey Literary and Potato Pie Society by Mary Ann Schaffer
Book blurb: An epistolary novel set just after the end of WWII, The Guernsey Literary and Potato Peel Society tells the story of the war on the small island of Guernsey.
THIS BOOKS IS AMAZING AND LIFE CHANGING AND OH BOY IF YOU HAVEN'T READ IT YET JUST GO GET IT (also it's a quick read, so bonus point!)
The Color Purple by Alice Walker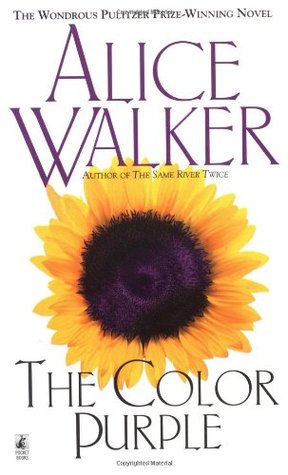 Book blurb: The Color Purple is an epistolary novel (yes, another one) which retraces the story of two sisters, Celie and Nettie in rural America in the 1930s. It evolves around the condition of women of color at the time, but also much more. And it is brilliant. It was amazing and so interesting!
You can check out my review here!
The Reader by Bernard Schlink
Goodreads blurb: When he falls ill on his way home from school, fifteen-year-old Michael Berg is rescued by Hanna, a woman twice his age. In time she becomes his lover—then she inexplicably disappears. When Michael next sees her, he is a young law student, and she is on trial for a hideous crime. As he watches her refuse to defend her innocence, Michael gradually realizes that Hanna may be guarding a secret she considers more shameful than murder.
This book is amazing! It's really fascinating and interesting, it's a book that makes you think about a lot of things. This book will transform you. Highly recommended!
The Help by Kathryn Stockett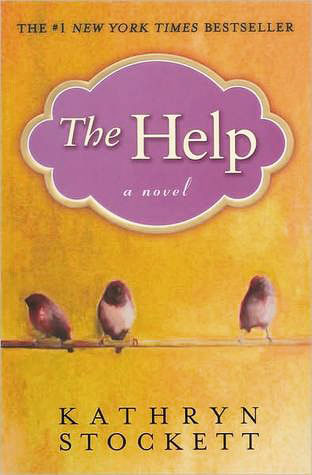 Book blurb: Set in Mississippi in the 1960s, The Help follows the intertwined lives of three women, Skeeter, a white young lady who just graduated from college, and comes home to find the maid who raised her is gone, and Minny and Aibileen, two black maids, as the three women have to deal with the suffocating lines of what they have to do and not do.
Another really amazing book. It is extremely well written, and makes the reader think and open his eyes on a reality that is not that far from us… Just read it!
Thanks for reading, I hope you enjoyed, and I will see you soon!