This week I have decided to talk about underrated standalones! (by underrated, I mean I don't see them a lot in the bookish community, and my biased opinion believes we should talk about them more often!) If you havent read them, you should definitely check them out!
While I was writing the article, I realised all the stories were romance, and decided I would go with it anyway… It's a mix between YA and adult fiction, I hope you enjoy!
One Day by David Nicholls
Book blurb: Dexter and Emma meet on the day the graduate from college in Edinburgh, and they spend the night together. But they go their separate ways. The story follows them one day each year, for the next twenty year.
It's sad and beautiful, and my very favourite book. Maybe you have seen the movie, but believe me, the book is much better ♥
Genre: Romance, Adult Fiction
Along for the ride by Sarah Dessen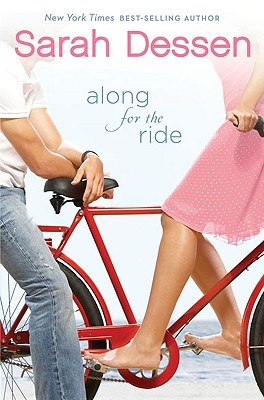 Book blurb: It's been ages since Auden slept at night, and she likes to spend the night outside. This is her last summer before college and she is going to spend it in another town, with her father. She discovers new things and makes new unexpected friendships…
Okay, I read it a long time ago, and I need to re read it some day. This book has a special place in my heart forever, I found it so beautiful!
Genre: Romance, YA, Summer reading
Us by David Nicholls
Book blurb: Douglas and Connie have been married for about two decades, and are planning a trip around Europe with their 17 year old son Albie, when she tells him she thinks she wanted a divorce. Against all odds, they decide to go on the trip anyway, and don't tell their son. Douglas secretly hopes the trip will help his wife fall back in love with him, but as expected, the trip doesn't quite go quite as planned…
This book is brilliant. Clever and moving, and cleverly written… It also has a bunch of interesting twists. And it's an amazing trip through Europe.
Genre: Adult Fiction, Travel, Romance
Memoirs of a Teenage Amnesiac by Gabrielle Zevin
Book blurb: When Naomi wakes up in the ambulance, she has lost her memory, and the boy sitting next to her tells her he is her boyfriend. It will turn out he is not. But maybe she will want him to. And she will have to face the person she does not remember being, and all that happened to her in those few years she can't remember…
Sorry about the shitty summary, I swear it's better than I made it sound. It's a light read, and really interesting. Maybe it's sometimes a bit of a cliché, but it was a really nice story nevertheless!
Genre: YA, Romance, Coming of age
Before I fall by Lauren Oliver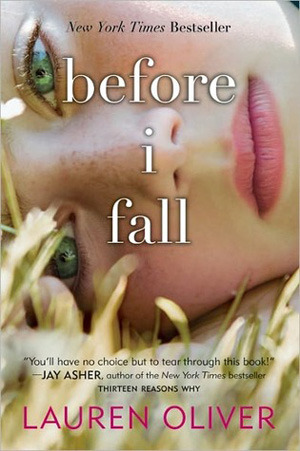 Book blurb: The story takes place on February 12, also known as Cupid Day, a day where everyone at school sends and gets roses. For popular girl Samantha Kingston, it should be the best day of the year. Except at the end of the day, this time, she dies. But she wakes up again the next morning. Or is it the next day? She has to relive the day of her death, and she has the keys in her hands if she wants to change it…
I heard mixed reviews about this book, but for me it was a total five stars. It was hard to pur down, and gave me butterflies in the stomach, what can I ask more?
Genre: YA, Romance, Coming of age
Mansfield Park by Jane Austen
Book blurb: Fanny Price is raised by her uncle and aunt, because her parents don't have enough money to give her a proper education. But she can feel she is different, and doesn't really have any ally – except for her cousin Edmund. When her uncle leaves to Antigua, and a pair of wealthy Londoners arrive in the neighborhood, her life changes, and not only for the best…
Okay, maybe that's a bad summary, but I hope you got the gist of it. It's a really great and interesting book which deals with society issues and differences. It's my favourite Jane Austen, and yet it doesn't seem really popular, which is why I added it here!
Genre: Historical fiction, Romance
The truth about forever by Sarah Dessen
Book blurb: While her (boring and predictable) boyfriend is away at Brain camp, Macy plans on spending the summer working at the library. It's extremely boring, but she doesn't mind, and plans on keeping it that way – it's predictable, and it's not risky, just how she likes things. But unexpected things start happening, and she ends up getting a job at Wish Catering. She even ends up enjoying it, and starts questioning her choices…
Yes, I know, it's another Sarah Dessen novel, but it was really good too, and both are not her most famous works, so I decided to include them! It's a really beautiful story about summer and coming of age, and discovering new things as well as discovering yourself. I loved it!
Genre: Romance, YA, Summer reading, Coming of age
What are your favourite underrated books?
If you have a prompt for one of my next Sunday Recommendations, feel free to ask!