I found out about this tag over on Cherry's blog, aka Readforevermore and I thought it looked pretty cool, so I wanted to give it a go. Here is her article if you want to check it out! (And I really advise you to do so, her blog is really adorable ♥)
Here are the rules:
Randomly choose 3 books. (Pro-tip: use the 'random' option on your Goodreads read shelf)
For each group, decide which book to burn, which one to rewrite, and which to reread.
 Repeat until you have completed three rounds
First set:
Burn: Memoirs from beyond the Tomb by Chateaubriand. I know it's a classic and I always feel some kind of respects for classics, but really I hated that book. It's an autobiography and I just found the author so arrogant…
Rewrite: Alone on a Wide Wide Sea by Michael Morpugo. I read this book and long time ago and I remember having mixed feeling about it. Maybe it was just not my type of book. But Maybe a little rewriting could do no harm!
Reread: Glass Sword by Victoria Aveyard. I liked the first book better, but I'm probably going to reread that one too anyway because I really like this series!
Second set: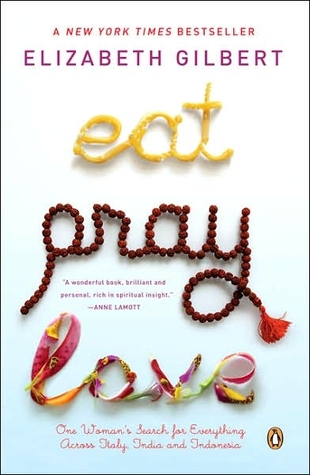 Burn: Sylvie by Gerard de Nerval. I'm burning a classic again, I swear I'm not doing that on purpose. This book was weird, but it wasn't even that bad… However I'm never going to reread it, and I'm very fond of the others, so my apologies.
Rewrite: Eat Pray Love by Elizabeth Gilbert. I really liked that book, however sometimes it felt a bit long. So maybe rewrite it…
Reread: The Perks of being a Wallflower by Stephen Chbosky. It's hands down one of my favourite books, and obviously I'm going to reread it. This book is so great and powerful ♥
Third set:
Burn: The Girl on Paper by Guillaume Musso. It was an enjoyable read, but not that much of an AMAZING BOOK. So yeah, go burn, girl on paper. Sorry.
Rewrite: Charlie and the Chocolate Factory by Roald Dahl. From an author-to-be point of view, I think it would be a very interesting book to work on!
Reread: Polly's March by Linda Newbery. This is one of the first book I read in English, so it will always keep a special place in my heart. But it's also much more than this, and I really want to get my hands on it, so that I can reread it one day!
Here we go! I was really frustrated because I didn't get to post anything today, and then I found this fun booktag, and it settled my mind. Hope you enjoy! Feel free to do it as well!