For this week's Sunday Recommendations I decided to share seven badass female characters… They are all awesome in different ways, and girls never get enough appreciation, so I thought it was a great opportunity! There will definitely be a part 2 some day by the way.
If this articles contains spoilers, they are really minor, so you shouldn't worry before reading!
Hermione Granger from the Harry Potter series by JK Rowling
Obviously, I had to pick Hermione. Even if she may be dislikable at first, she is extremely smart. And she turns out to be extremely caring when it comes to friends and family. She is also brave and loyal. The Golden Trio definitely couldn't work without her.
Annabeth Chase from the Percy Jackson series by Rick Riordan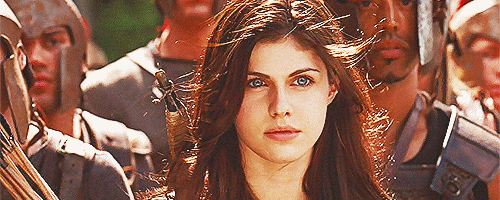 Another choice that was rather obvious in my opinion. Annabeth is both smart and strong, she sticks up to her friends, she always tries her best and always comes up with great ideas…
Elizabeth Bennett from Pride and Prejudice by Jane Austen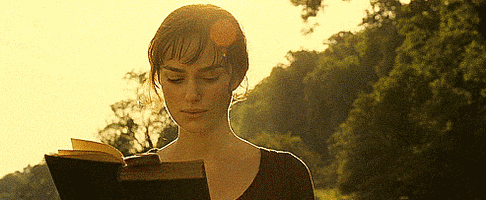 I think Elizabeth Bennett is another kind of strong/badass/awesome female character (not to mention that Pride and Prejudice is a classic that we still read today, so it has to mean something!) She is smart and knows what she wants, and she won't let people tell her what to do. She obviously is a rather proud person too, but it's better than thinking you have little worth in my opinion!
Zoey Valentine from The Awakened by Sara Elizabeth Santana
The Awakened is one of my recent reads, and Zoey immediately came to my mind when I thought of this topic. She is strong and talented. She went through lots of hardships, but still keeps going, and she wants the best for the people she cares about. She is loyal, and also feels human and sometimes relatable… She is definitely a book character I admire!
Anya from The Weaver's Riddle by Claire Marie Lucas
Anya is a character who had to go through a lot on her own, but she is still caring about the people she loves, and wanted the best for them. She wants justice, which is obviously important, and she also proved to be smart and strong through her adventures. She is definitely a badass character!
Alaska Young from Looking for Alaska by John Green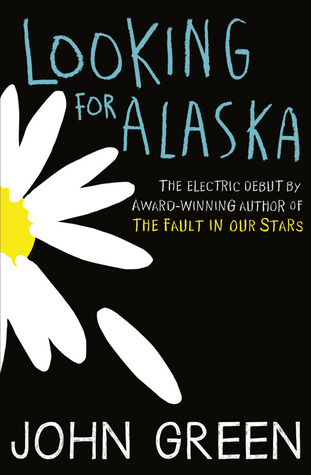 Alaska is a different kind of strong and badass character since she doesn't go through extraordinary adventures and fights, but she left a deep impression on me when I read the book. She is a bit idealistic and wants to live her life to the fullest. She is independant, which is what make her strong, and what makes me admire her. We need more girls like her!
Elizabeth Gilbert from Eat Pray Love by Elizabeth Gilbert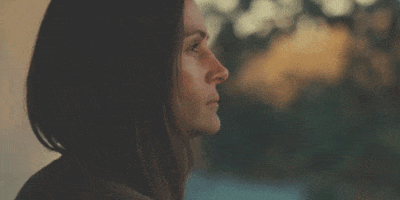 As you may know, this character is a bit different from the others, since Eat Pray Love is a nonfiction work. However, I still wanted to pick her because first of all, it's a great book, and also because I really admire what she did. She went through hardships, but decided to tak control of her life and travel the world in three different places: Italy, India and Indonesia. She is a woman who stands up for what she wants and what she thinks is the best for her, and it's simply amazing!
My selection ends here for today, I hope you enjoyed! Some of these characters may be a bit stereotyped, but I think it's always great to read about strong and badass female characters. If you're into great female characters, then you should definitely read those books!
Who are your favourite female characters?
Do you have a topic you want to see discusses in my Sunday Recommendations?