I was tagged a while ago by Jen from Jen's Bookish Journey to do the Wine Tag, so here is finally my entry on this tag! Here is her article if you want to check it out (and you shoud!)
BOX WINE: A book people will judge you for liking but you like it anyway!
The Selection series by Kiera Cass. I know it has very mixed reviews because not everyone likes America, but I really like those books!
ORGANIC WINE: A book that doesn't have any added crap in it and is just written perfectly.
The Beginning of Everything by Robyn Schneider. It was not all what I expected, and that made it even better.
GLUEHWEIN:  A really spicy, wintery read.
Let it Sow by John Green, Maureen Johnson and Lauren Myracle. And by the way, I heard this was going to be made into a movie, I'm so excited!
SAUVIGNON BLANC: A really sharp and aggressive read that you couldn't put down.
For this one, I'm picking up one of my recent reads, which is New World: Rising by Jennifer Wilson.
PINOT NOIR: A book you didn't expect much from but ended up getting blown away.
Wonder by R.J. Palacio. This book is truly a jewel.
CHARDONNAY: A good summer read that was super zesty.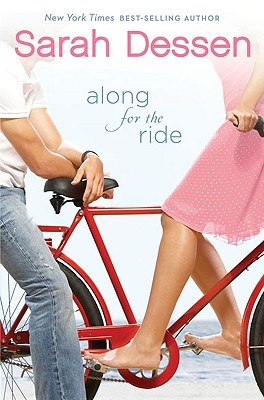 Along for the Ride by Sarah Dessen. Definitely a favourite of mine!
ROSE: A book that has a little bit of everything in it.
The Weaver's Riddle by Claire Marie Lucas.
SHIRAZ: A full-bodied book that is dark and juicy.
Deathless by Catherynne Valente. (This is such an incredible book by the way, I don't think I have ever talked about it here, but you should definitely check it out!)
MERLOT: A smooth, easy read with a soft finish.
An Abundance of Katherines by John Green.
CHAMPAGNE: Your favorite book.
One Day by David Nicholls ♥
If you have read this until the end, then thank you, and I'm tagging YOU! Feel free to comment your answers below, I'd love to discuss your choices too! Have a nice day!