Hello readers! It's been a while since I last did a tag, so here we go! This is the Desert Island Booktag, and I found about it on Jen's blog aka Jen's Bookish Journey: you can read her article here!
1/ Water: a book you simply cannot live without
I'm going to go with my favourite book, which is One Day by David Nicholls ♥
2/ Food: a book that is a close second on your favorites list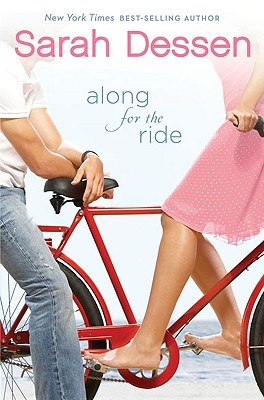 Though there are many books that I love, my second favourite is probably Along for the Ride by Sarah Dessen.
3/ Shelter: a book that makes you feel at home and safe
Without hesitation I have to go with the Harry Potter series, because really, Hogwarts is my home!
4/ Flare gun: a book that you would recommend to a person who doesn't read
Alice's adventures in Wonderland by Lewis Carooll. It's a classic, an easy read, and an amazing story.
5/ Fire-matches: book that warms your heart
Landline by Rainbow Rowell. It's a more recent read for me, but it was definitely heart-warming. Rowell's books just work wonders on me ♥
6/ Compass: book that directed you towards your love for reading
That's a tricky one. I have always loved reading. Instead I'm going to pick the book that got me back into reading last year, and that's Let it Sow by John Green, Maureen Johnson and Lauren Myracle!
And that's all! I hope you enjoyed reading it as much as I enjoyed writing it! I'm not tagging anyone, but feel free to do it if you want, and comment if you have done it, I would love to read your picks on this!