Hello lovelies! Today I'm posting a tag. I was nominated by Inês from Mrs Carrowl to do the Intimidating TBR tag, and here are my replies! You can check her article here. Thank you dear, I had a lot of fun doing this!
1. A book on your TBR pile that you haven't finished
A Clash of Kings by George R. R. Martin
It has been on my Currently Reading shelf on Goodreads for more than a year, and I still haven't picked it up again. Don't get me wrong, I absolutely love it. It's just that… I don't know. I never got to finish it. But one day I will.
2. A book you just haven't had the time to read for
The Goldfinch by Donna Tartt
Honestly I don't know wht I'm not reading this book. My friends gave it to me for my birthday which was in November, and I still haven't started it. I could say that it's because I don't have the time, but when I look at all the other books I have read ever since, it doesn't even make sense…
3. A book you haven't read because it's a sequel
The Retribution of Mara Dyer by Michelle Hodkin
This one has been sitting on my shelves for a while now, and I really want to read it, but I actually meant to get the second book when I ordered it, and I still haven't got it, so I can't exactly jump into the third book without reading the second one…
4. A book you haven't read because it's brand new
New World: Ashes by Jennifer Wilson
It's the sequel to New World: Rising which I read not so long ago and really loved, and it was released on June 7th so at least for this one, I have a proper excuse!
5. A book by an author you read previously but didn't really like
I can't think of anything for that one so it's probably good news!
6. A book on your TBR pile that your just not in the mood to read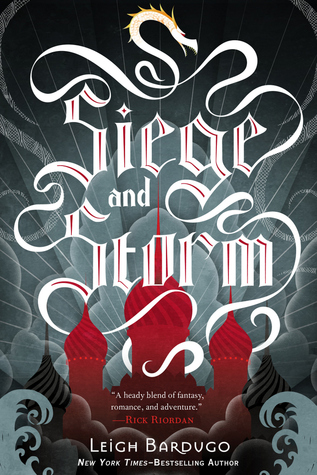 Siege and Storm by Leigh Bardugo
I read the first book in the Grisha Trilogy not so long ago, and I thought I would jum into the sequels right away, but apparently I'm not in the mood.
7. A book on your TBR pile that you haven't read because it's enormous
Moby Dick by Herman Melville
I've had a copy of this one for a very long while, but I find it so intimidating, because it's a classic, and a rather big one, I never got to read it.
8. A book on your TBR you bought because of the cover
The Inheritance by Robin Hobb
Basically, one day I was looking across the second hand books at my local bookshop and stumbled accross this book, and I fell in love with the cover, but I never actually read it…
9. The book on your TBR you find the most intimidating
Same answer as for #7, I find Moby Dick totally intimidating, and I have to admit The Goldfinch is also rather intimidating which is probably also part of why I haven't started it yet.
10. Tag some people!
Anyone can do this, obviouly, and I'm tagging Jen from Jen's Bookish Journey, and Chloe from Chloe's Bookish Blog.
And that's all, I hope you enjoyed!