Hi readers! I can't believe I haven't made a recommendations post for tear jerkers already. When I got this idea (after reading If I Stay last week) it just felt like the obvious thing to do. I like my books with a happy ending, but books like that grip all of my feels and never let them go, they are sad but beautiful, and powerful, and I thought it was a great idea to share some tear jerkers in my Sunday Recommendations, so here we go!
*****
The Fault in Our Stars by John Green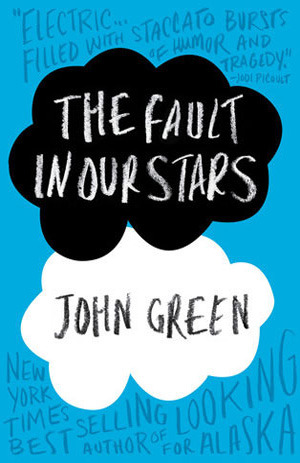 This seems like the obvious choice for such a theme so I though I would put it first. The main character of this book (in case you don't know, in which case, where on Earth are you living??) is called Hazel and has lung cancer, and her mother convinces her to go to support group, where she meets Augustus, and she becomes close to him. Augustus is a cancer survivor who lost part of his leg because of it, and his biggest fear is oblivion. And little did Hazel know when she met him that he would change her life…
I cried and cried when I read this book the first time, and the second time too, even though I knew what was coming… You can say what you want, but I loved it.
If I Stay by Gayle Forman
This one is one of my most recent read, and when I saw it was on second hand at my local bookstore, I had to get it. I read it in one evening and I got all the feels. I could also tell that the previous owner also cried, so at least I know I'm not the only one… Anyway. If I Stay  is the story of Mia, who is taken to the hospital after getting in a car accident with her family. She is in a coma, but through a ghostly form (I don't know how else to describe it) she can see everything that happens around her. And soon she realises she will have to choose whether she wants to wake up or not… Telling through flashes between past and present, and memories of her family, best friend and boyfriend, If I Stay is a really beautiful and moving story, something that will definitely make you think about your life, and therefore a must read!
All the bright Places by Jennifer Niven
Another heartbreaking and beautiful read! I read All the bright places last summer, and I'm so glad I did. All the bright Places is the story of Violet and Finch, and is blurbed as "The story of a girl who learns to live from a boy who wants to die" and I think that is the most perfect way to describe this book. It is the story of Violet, who lost all will to be happy or do anything with her life after her sister died in an accident. On day, on the top of the bell tower at her school, Finch saves her from jumping and they get closer, starting group projects together and spending a lot of time together. But Finch is called a freak at school, because he is different. Sometimes, he is awake. But sometimes, for days, he is not. He will do everything he can to cheer Violet and help her get better. This book was very emotional and amazing ♥ (review)
The Book Thief by Markus Zusak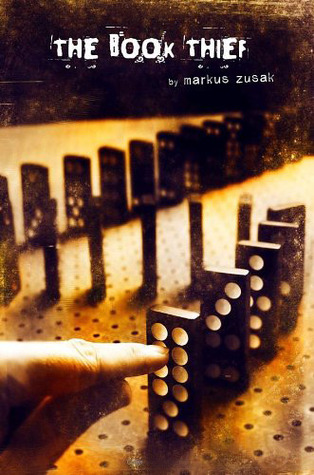 Another book you have most likely heard of, since it has been praised a lot. The Book Thief is a historical fiction set in Germany during WWII. Liesel's parent send her to live in a family in a small town near Munich to protect her, since they are communist and fear they will be arrested. There, she starts with Hans and Rosa, who ask of her that she considers them as parents. While Germany is at war, and the Nazi are all powerful, Liesel becomes friend with Rudy, the boy next door, Max,  the Jew hidden in the basement, and discovers the joys of reading (and stealing) books. Told from the perspective of Death itself, The Book Thief is a unique and amazing story you will never forget. (review)
One Day by David Nicholls
In case you didn't know, One Day is my favourite book, and I won't miss an opportunity to talk about it. One Day is an adult contemporary fiction which tells the story of Dexter and Emma, who meet on the day of their college graduation and spend the night together, right before their life change and they start searching for jobs. The story follows the both of them, one day each year for twenty year, as they grow up, search for love, happiness and stable jobs. It's a book about following your dreams and doing what your heart wants. I love it and cherish it so much. It is partly a romance, but it is so much more, it is a book about life and human beings, and I could rave about it for hours, but all that matters is that you should read it, even if it might break your heart!
Mockingjay by Suzanne Collins
This one is a bit different from the others, since it is a sequel, and more precisely the last book in a trilogy (The Hunger Games). Therefore, I won't do into too much details, only mention than in this last installment, the characters have started a revolution and have to take hard decisions. (And since you are reading this as a part of this least, you will guess that people die, hence the tears, but really, as part of a series mostly based on surviving, that is not a big surprise!)
Looking for Alaska by John Green
And last but not least, another John Green book, because it greatly deserves to be part of this list. The main character, Miles, transfers school and arrives in a dorm. His life is transformed as he meets a new group of friends, and becomes fascinating with gorgeous, self-destructive Alaska Young. Between last words and a search for the "Great Perhaps", Looking for Alaska is an amazing YA novel, which breaks my heart every time I think of it. I don't really want to say more to avoid spoilers. But if you've read it, you know what happens between BEFORE and AFTER and you will understand all the feels…
*****
And that's it for this week's recommendations, I really hope you enjoyed! If you have any similar book to recommend please feel free to do so! I know I know, I shouldn't ask since it will most likely break my heart. But these kind of books are usually powerful, and I often end up loving them despite all the tears!
Also if you haven't noticed I kind of changed the look of my recommendations since some time in August, and I think it looks better now…
Anyway, that's all, and I hope you're all having a great day!