Hi everyone, and welcome to a new edition of my Sunday Recommendations! As suggested by Megan from BookslayerReads, here are my recommendations for books about witches! As the border between witch stories and magical universes is rather thin in my mind, I have included a bit of both, and I hope you enjoy!
*****
1/ The Harry Potter series by J.K. Rowling
Of course, I could not make an article about any kind of witch or wizard without mentioning the Harry Potter series. These amazing books show us a hidden magical world, where the hero, Harry, learns he is a wizard on his eleventh birthday. It doesn't take long for him to also learn that he is the object of a prophecy which could save the wizarding world from the Darkest of Wizards… Really, if you haven't read any of the Harry Potter books, you are so missing out.
2/ Any Gabriella Lepore book
The second thing that comes to my mind when witch stories are mentioned is Gabriella Lepore's books. I have read only two of them so far, How I found you and Secrets in Phoenix but I would recommend them greatly, especially if you are a fan of witch stories.
3/ Dorothy must die by Danielle Paige
Dorothy must die is an amazing retelling of the story of Dorothy and the Wizard of Oz. And as the original tale, it contains a group of witches, except this time, they are the good guys… They are complex and well constructed characters. I haven't read the sequel to this one yet, but I'm definitely planning on doing that as soon as I can, and I'm also definitely recommending you read it too!
4/ The Tara Duncan series by Sophie Audoin-Mamikonian
Though the story insists on the fact that its character are spellbinders and not actual wizards, I still think the concept is rather similar, and this book can definitely be enjoyed by people who like Harry Potter and/or witch stories!
5/ The Grisha trilogy and the Six of Crows duology by Leigh Bardugo
I know these books are more about magic, and a magical universe in general, and unlike other witch stories, they are high fantasy rather than urban fantasy, but I still thought they could fit well under the theme.
6/ The Wrath and the Dawn duology by Renee Ahdieh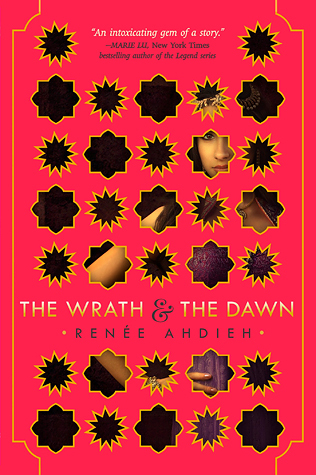 Again, this is more a story of magic than witches, but I read it recently, and I love the magical power it evokes, so I decided to include it in the list as well.
7/ The Lord of the Rings series by J.R.R. Tolkien
I know that this series is not essentially centered on wizards, but rather on a quest, and it's an incredible story. But it also features great magic so I figured it had earned its place on the list!
*****
And that's it for today, I hope you enjoyed, and feel free to recommend me witch stories in the comments, as I would love to read more!