Hi readers! The Diversity Spotlight Thursday is a weekly meme hosted by Aimal on her blog Bookshelves and Paperbacks and since reading diverse books is important to me, I'm trying to take part every week.
The rules are simple: in your diversity spotlight post, you share three books
A diverse book you have read and enjoyed
A diverse book that has already been released but you have not read
A diverse book that has not yet been released
If you want to read more about it, you can check out the Announcement Post!
And without further ado, here are my features for this week!
---
A book I have read and enjoyed
More than this by Patrick Ness
Genre: YA, Dystopia
My rating: ★★★★★ (review)
Why is it diverse? POC and LGBT+ characters (as well as a very original setting!)
Goodreads summary:
A boy drowns, desperate and alone in his final moments. He dies.
Then he wakes, naked and bruised and thirsty, but alive.
How can this be? And what is this strange deserted place?
As he struggles to understand what is happening, the boy dares to hope. Might this not be the end? Might there be more to this life, or perhaps this afterlife?
From multi-award-winning Patrick Ness comes one of the most provocative and moving novels of our time.
Honestly, this book was mindblowing and unlike anything I have ever read. I can only recommend it to you!
---
A book on my TBR
Crooked Kingdom by Leigh Bardugo
Genre: YA, Fantasy
Sequel to Six of Crows.
Goodreads summary: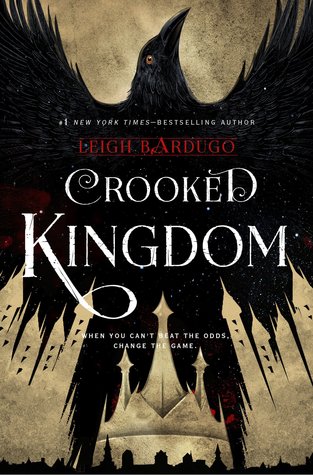 Kaz Brekker and his crew have just pulled off a heist so daringeven they didn't think they'd survive. But instead of divvying up a fat reward, they're right back to fighting for their lives. Double-crossed and left crippled by the kidnapping of a valuable team member, the crew is low on resources, allies, and hope. As powerful forces from around the world descend on Ketterdam to root out the secrets of the dangerous drug known as jurda parem, old rivals and new enemies emerge to challenge Kaz's cunning and test the team's fragile loyalties. A war will be waged on the city's dark and twisting streets―a battle for revenge and redemption that will decide the fate of magic in the Grisha world.
I read Six of Crows recently, and loved the diversity of its group of characters. So of course, now I can't wait to complete this duology!
---
A book that hasn't been released yet
Flame in the Mist by Renee Ahdieh
Genre: YA, Fantasy
Why is it diverse? Set in Japan, which is not a very used location in YA literature. And after The Wrath and the Dawn, I can only trust this will be a great diverse read!
Goodreads summary:

The daughter of a prominent samurai, Mariko has long known her place—she may be an accomplished alchemist, whose cunning rivals that of her brother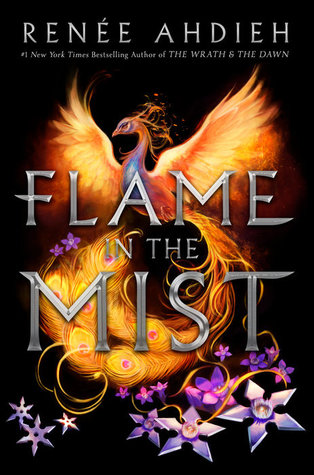 Kenshin, but because she is not a boy, her future has always been out of her hands. At just seventeen years old, Mariko is promised to Minamoto Raiden, the son of the emperor's favorite consort—a political marriage that will elevate her family's standing. But en route to the imperial city of Inako, Mariko narrowly escapes a bloody ambush by a dangerous gang of bandits known as the Black Clan, who she learns has been hired to kill her before she reaches the palace.
Dressed as a peasant boy, Mariko sets out to infiltrate the ranks of the Black Clan, determined to track down the person responsible for the target on her back. But she's quickly captured and taken to the Black Clan's secret hideout, where she meets their leader, the rebel ronin Takeda Ranmaru, and his second-in-command, his best friend Okami. Still believing her to be a boy, Ranmaru and Okami eventually warm to Mariko, impressed by her intellect and ingenuity. As Mariko gets closer to the Black Clan, she uncovers a dark history of secrets, of betrayal and murder, which will force her to question everything she's ever known.
Expected release date: May 2nd, 2017
---
As usual, thanks for reading, and I hope you enjoyed! If you have any diverse book to recommend, please feel free to do so in the comments!