After talking about villains in my recommendations last week, I was inspired to continue with complex characters – or at least, the ones I find complex. These are not always considered villains, however, one thing I think we can all agree on is that they are complex. They can have questionable or dark motives, for example. Or villains made endearing by a troubled past.
Warning: May contain spoilers for Gone Girl, Six of Crows, Fairest, Harry Potter, Paper Towns and A Song of Ice and Fire.
*****
Nick and Amy Dunne from Gone Girl by Gillian Flynn
Genre: Adult Fiction, Thriller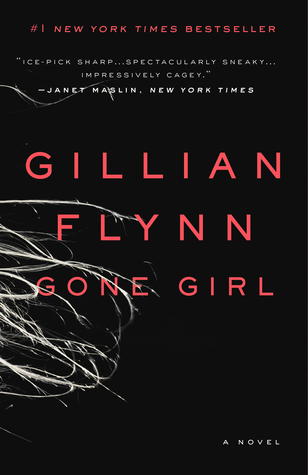 I just watched the movie Gone Girl a few days ago, after reading the book last winter, and this is actually what inspired me to make this list. From an objective point of view, the more you get into the story, the more you see that Nick and Amy are a couple that destroys one another. They both screwed up. And Amy's solution to this unthinkable. She is bat shit crazy. Her reasoning is totally out of this world. But Nick is not exactly the "good guy" either. He has his faults too. And even though he didn't deserve this (because no one does), he is also complex to understand. So I think both of them can be considered morally complex characters. And they are absolutely fascinating.
Kaz Brekker and the Dregs from Six of Crows by Leigh Bardugo
Genre: YA, Fantasy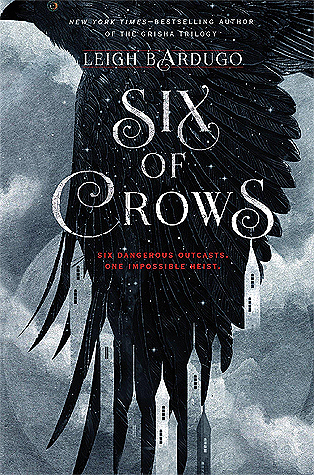 Kaz Brekker is exactly the kind of character with an awful past that made him who he is. Kaz is not a villain, but he is not a "good guy" either. He is a leader, he is merciless. But the more you read about him, the more you feel for him, and see how complex he is. His whole crew in Six of Crows is made of 6 very different members, but all of them are outlaws, gangsters of some sort, and I think that is what makes them so interesting, and what makes this book so unique. I love the fact that Inej is a talented thief and spy for example. And Matthias an escaped convict. And all of them have a backstory, they are more than what they appear to be. This book is full of complexity and diversity, and that's what makes it so great.
Queen Levana from The Lunar Chronicles by Marissa Meyer
Genre: YA, Fantasy, Dystopia
Yes, she is here again, but I felt she deserved her place in this list as well. Because she is a villain with a backstory. And a heartbreaking backstory at that, even if it doesn't make up for her awful deeds in my opinion. Levana was mistreated, tortured by her older sister, the rightful heir to the throne of Luna. It could have made her a lot of things. I think I agree to her claims to some extent, at the beginning. She indeed does seem to be a better ruler than Channary – at first. But the more you read about her, the more you see that she is lying to her people, to everyone, even her own husband. She is just a bat shit crazy; power hungry leader. But no one can deny the fact that she is also fascinating.
Albus Dumbledore and Severus Snape from the Harry Potter series by J.K. Rowling
Genre: Middle Grade, Urban Fantasy
I know that the Harry Potter series are already in most of my recommendation posts, but that is not going to stop me from including them again and again, just so you know. And I couldn't make a post about morally complex characters without mentioning those two. On the one hand, there is Dumbledore, the old man who took care of Harry, basically preparing him to be slaughtered by Lord Voldemort because he thought it was the only way to get rid off him. And on the other hand, we have Snape, a professor who hates Harry because he reminds him of James (who has been dead for 10 years) and who hates Neville because if he had been the chosen one, Lily would still be alive. That makes for two pretty messed-up characters.
Margo Roth Spiegelman from Paper Towns by John Green
Genre: YA, Contemporary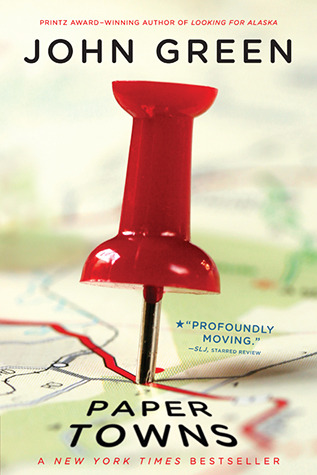 I don't know about you, but as much as I loved Quentin, and could understand why he was attracted to Margo, I didn't really like her. I just felt that she was a really messed up person/character. She had great dreams, but at the same time, was she really working on them the right way? I'm not so sure. I didn't really liked the ending the first time I read the book, but I reread it again a few years later, and I think now that it was a perfect ending. Margo is a very complex character, she is a bit messed up, and giving her this ending probably made more sense than anything else. I think it also makes this book original, it gives it a kind of personal touch…
Daenerys Targaryen from A Song of Ice and Fire by George R.R. Martin
Genre: High Fantasy
I feel like a lot of characters in Game of Thrones could be deemed morally complex anyway. Stannis for example, doesn't hesitate to murder his own brother, using dark magic. But the one I really wanted to talk about here is Daenerys, because she is a different kind of morally complex. She believes she is the rightful heir to the throne of a country she has never seen, which is something I will never be able to understand. But what bugs me the most is that just because she thinks she deserves the Iron Throne, she decides to conquer the other half of the planet, claiming that she frees them, etc. And yes, slavery is a terrible thing, and it's good to have it banned, but do you honestly think you are doing this right girl? Because I'm not sure of that. I know that a lot of people love Daenerys, and I'm not saying that I don't like her. I just think that her position is a bit risky, and may be seen as contradictory.
*****
And I will only include those six entries for this week! I hope you enjoyed this edition, which was a bit different from my other recommendation posts! Please comment with your favourite morally complex character!