Hi readers! The Diversity Spotlight Thursday is a weekly meme hosted by Aimal on her blog Bookshelves and Paperbacks and since reading diverse books is important to me, I'm trying to take part every week.
The rules are simple: in your diversity spotlight post, you share three books
A diverse book you have read and enjoyed
A diverse book that has already been released but you have not read
A diverse book that has not yet been released
If you want to read more about it, you can check out the Announcement Post!
And without further ado, here are my features for this week!
---
A book I have read and enjoyed
The Cinderella Story by Neil Philip
The Cinderella Story is a collection of "different versions of the fairytale known as Cinderella". Basically, it is a collection  of fairytales from all around the world which all have a Cinderella vibe, from the lost shoe, to the evil step mother. It is incredible to discover how from all over the world, without knowing it, people all feel the same, and write stories that have so much in common. If you are interested in fairytales, and tired of always reading the same ones, or if you want something surprising and different, then this is definitely the thing for you!
---
A book on my TBR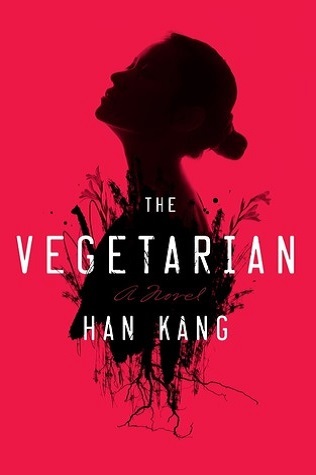 The Vegetarian by Han Kang
Goodreads blurb:
Before the nightmare, Yeong-hye and her husband lived an ordinary life. But when splintering, blood-soaked images start haunting her thoughts, Yeong-hye decides to purge her mind and renounce eating meat. In a country where societal mores are strictly obeyed, Yeong-hye's decision to embrace a more "plant-like" existence is a shocking act of subversion. And as her passive rebellion manifests in ever more extreme and frightening forms, scandal, abuse, and estrangement begin to send Yeong-hye spiraling deep into the spaces of her fantasy. In a complete metamorphosis of both mind and body, her now dangerous endeavor will take Yeong-hye—impossibly, ecstatically, tragically—far from her once-known self altogether.
---
A book getting released soon
It's not like it's a secret
by Misa Sugiura
Goodreads blurb:
Sixteen-year-old Sana Kiyohara has too many secrets. Some are small, like how it bothers her when her friends don't invite her to parties. Some are big, like that fact that her father may be having an affair. And then there's the one that she can barely even admit to herself—the one about how she might have a crush on her best friend.
When Sana and her family move to California she begins to wonder if it's finally time for some honesty, especially after she meets Jamie Ramirez. Jamie is beautiful and smart and unlike anyone Sana's ever known. There are just a few problems: Sana's new friends don't trust Jamie's crowd; Jamie's friends clearly don't want her around anyway; and a sweet guy named Caleb seems to have more-than-friendly feelings for her. Meanwhile, her dad's affair is becoming too obvious to ignore anymore.
Sana always figured that the hardest thing would be to tell people that she wants to date a girl, but as she quickly learns, telling the truth is easy… what comes after it, though, is a whole lot more complicated.
It's ot like it's a secret will be released on May 9th, 2017!
---
And that's it for this week's feature! Thanks for reading! Feel free to comment with some diverse recommendations, or a link to your own Diversity Spotlight Thursday!