Hi readers! The Diversity Spotlight Thursday is a weekly meme hosted by Aimal on her blog Bookshelves and Paperbacks and since reading diverse books is important to me, I'm trying to take part every week.
The rules are simple: in your diversity spotlight post, you share three books
A diverse book you have read and enjoyed
A diverse book that has already been released but you have not read
A diverse book that has not yet been released
If you want to read more about it, you can check out the Announcement Post!
---
A book I have read and enjoyed
Me & Earl & the Dying Girl by Jesse Andrews
This is one of my most recent reads, and while it was not my favourite book ever, nor one of my favourite reads of 2016, I really liked the concept of the story, and found it overall quite hilarious.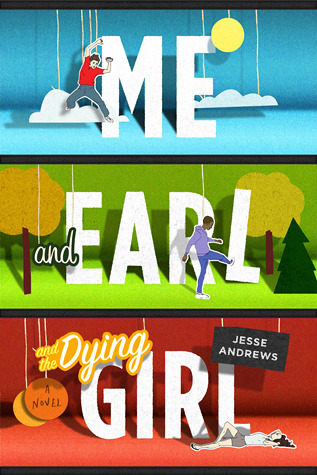 Genre: YA, Contemporary
Release year: 2012
Why is it diverse? POC characters + leukemia
A unique coming of age story.
Full review coming soon (hopefully)
Goodreads summary:
Greg Gaines is the last master of high school espionage, able to disappear at will into any social environment. He has only one friend, Earl, and together they spend their time making movies, their own incomprehensible versions of Coppola and Herzog cult classics. Until Greg's mother forces him to rekindle his childhood friendship with Rachel. Rachel has been diagnosed with leukemia—-cue extreme adolescent awkwardness—-but a parental mandate has been issued and must be obeyed. When Rachel stops treatment, Greg and Earl decide the thing to do is to make a film for her, which turns into the Worst Film Ever Made and becomes a turning point in each of their lives. And all at once Greg must abandon invisibility and stand in the spotlight.
---
A book on my TBR
A Gathering of Shadows by V.E. Schwab
Genre: YA, Fantasy
A Gathering of Shadows is the second book of the Shades of Magic trilogy by V.E. Schwab, following the amazing A Darker Shade of Magic which I absolutely loved (see my review here!) I keep hearing about how awesome and diverse this series is, and how it keeps getting even better with the sequel, so it's on my list of must reads for 2017. The last book in the trilogy (A Conjuring of Lights) will also be released at some point in 2017 I think, and I'm also really excited about it. I'm not including a summary here because it might be spoilery if you haven't read the first book in the series (and I definitely recommend you do that anyway!). If you want to check it out, here is the Goodreads page!
---
A book releasing soon
The Library of Fates by Aditi Khorana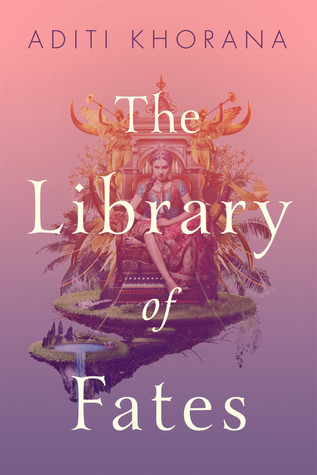 Genre: YA, Fantasy
Release date: July 2017
Goodreads summary:
No one is entirely certain what brings the Emperor Sikander to Shalingar. Until now, the idyllic kingdom has been immune to his many violent conquests. To keep the visit friendly, Princess Amrita has offered herself as his bride, sacrificing everything—family, her childhood love, and her freedom—to save her people. But her offer isn't enough.
The unthinkable happens, and Amrita finds herself a fugitive, utterly alone but for an oracle named Thala, who was kept by Sikander as a slave and managed to escape amid the chaos of a palace under siege. With nothing and no one else to turn to, Amrita and Thala are forced to rely on each other. But while Amrita feels responsible for her kingdom and sets out to warn her people, the newly free Thala has no such ties. She encourages Amrita to go on a quest to find the fabled Library of All Things, where it is possible for each of them to reverse their fates. To go back to before Sikander took everything from them.
Stripped of all that she loves, caught between her rosy past and an unknown future, will Amrita be able to restore what was lost, or does another life—and another love—await?
This book looks absolutely amazing, and I'm really excited about it!
---
And that's it for this week, please feel free to recommend me more diverse reads in the comments and have a nice day!