Hi readers! The Diversity Spotlight Thursday is a weekly meme hosted by Aimal on her blog Bookshelves and Paperbacks and since reading diverse books is important to me, I'm trying to take part every week.
The rules are simple: in your diversity spotlight post, you share three books
A diverse book you have read and enjoyed
A diverse book that has already been released but you have not read
A diverse book that has not yet been released
If you want to read more about it, you can check out the Announcement Post!
---
A book I have read and enjoyed
Milk and Honey by Rupi Kaur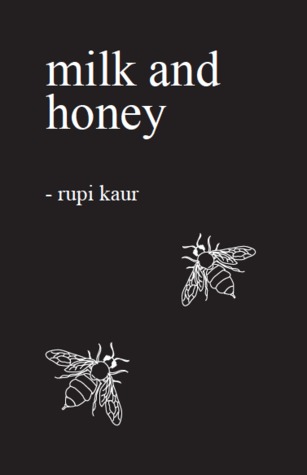 Genre: Poetry
Released in 2014
My pick for this week is a little bit different, but I want to talk about it all the time since I read it because it was absolutely fantastic. Milk and Honey is a gorgeous poetry book written by an amazing woman, talking about love, harm, self-help, women and feminism, and I believe every one should read it. It is unique and amazing. I will definitely reread it over and over again. If you want to hear me ramble about it some more, you can check out this video. If you loved this book like I did, feel free to share the love in the comments!
---
A book on my TBR
Ash by Malinda Lo
Genre: YA, Fantasy, Retelling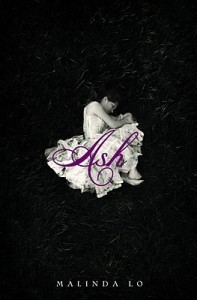 Released in 2009
Goodreads summary:
In the wake of her father's death, Ash is left at the mercy of her cruel stepmother. Consumed with grief, her only joy comes by the light of the dying hearth fire, rereading the fairy tales her mother once told her. In her dreams, someday the fairies will steal her away, as they are said to do. When she meets the dark and dangerous fairy Sidhean, she believes that her wish may be granted.
The day that Ash meets Kaisa, the King's Huntress, her heart begins to change. Instead of chasing fairies, Ash learns to hunt with Kaisa. Though their friendship is as delicate as a new bloom, it reawakens Ash's capacity for love-and her desire to live. But Sidhean has already claimed Ash for his own, and she must make a choice between fairy tale dreams and true love.
Entrancing, empowering, and romantic, Ash is about the connection between life and love, and solitude and death, where transformation can come from even the deepest grief.
---
A book releasing soon
The Upside of Unrequited by Becky Albertalli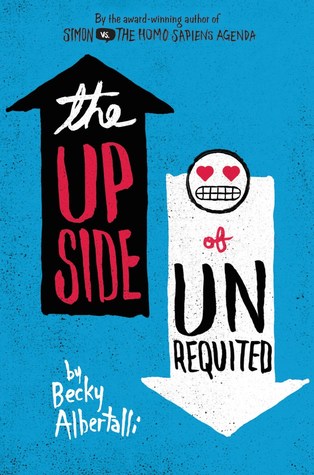 Genre: YA, Contemporary, Romance
MC who is fat and doesn't give a shit
LGBT+ characters
Release: April 2017
Goodreads summary:
Seventeen-year-old Molly Peskin-Suso knows all about unrequited love. No matter how many times her twin sister, Cassie, tells her to woman up, Molly can't stomach the idea of rejection. So she's careful. Fat girls always have to be careful.
Then a cute new girl enters Cassie's orbit, and for the first time ever, Molly's cynical twin is a lovesick mess. Meanwhile, Molly's totally not dying of loneliness—except for the part where she is. Luckily, Cassie's new girlfriend comes with a cute hipster-boy sidekick. If Molly can win him over, she'll get her first kiss and she'll get her twin back.
There's only one problem: Molly's coworker, Reid. He's a chubby Tolkien superfan with a season pass to the Ren Faire, and there's absolutely no way Molly could fall for him.
Right?
---
And that's it for this week! Please feel free to recommend more diverse books in the comments, or give me a link to your own Diversity Spotlight Thursday! I hope you have a wonderful, wonderful day ♥